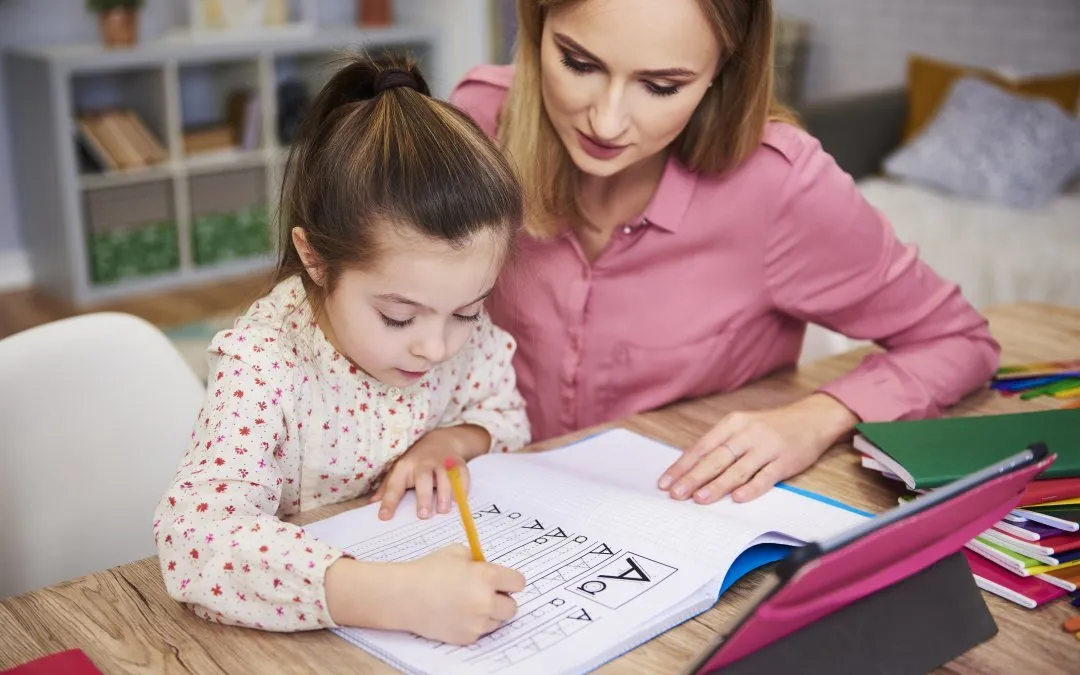 Parents often ask how they can help their child review what they've been learning in class. One way to do this is by using flashcards. Flashcards are fun and versatile learning tools that can be used for a variety of games and ESL levels. Here are just a few of them.
Memory games
Use 3 cards, or more for older, more capable children. Place the cards face up, and then turn them over and try to remember which card was where.
Timed memory game
Put the flashcards face up, and then turn them over. Set a timer and ask the student to find a particular card. If they choose the wrong one, they need to put it face down again and keep trying to find the card.
Noughts and crosses
Flashcards can be used to play some common pen and paper games, like tic tac toe. Place three lines of three cards face up. If you're using alphabet cards, you can ask your child to say a word starting with one of the letters. If you're using word cards, you can your child to read the word or use it in a sentence. When the child does this correctly, they can take the card or put a removable sticker on it.
Make a story or word
This is a fun way of playing with the English words, letters, and concepts your child knows well. Take some flashcards at random and place them face up on the floor. Ask your child to make a word, sentence or story with the words or letters on the cards.
Quick glance
Quickly hold up the card and then turn in face down so your child can't see it. Ask your child to guess what is on the card. If they're not able to, hold it up for a little longer and then turn it face down again. Keep playing until they can tell you what is on the card.
Categories
Hold up a card so only you can see it. Start saying things that are in the same category as what is on the card. For example, if the card says "B" you could say "banana", "ball" and "bear". If the card says "verbs" you could say "running", "singing", "raining". Your child needs to guess what is on the card.
Treasure hunt
This is a fun game for energetic children. Hide some flashcards around the room and ask your student to find them. There are a few variations of this game. You could play "hot and cold" by telling your child they're hot when they're close to a card and cold when they're far away from any cards. You could also hide some "trick" cards. Tell your child a word or sentence like "book" or "he read yesterday" and ask them to find the flashcards with those letters or words. But you'll have hidden other cards with different words or letters on them, and your child needs to identify the correct ones.
What's missing?
Spell out a word except for one letter and the student needs to say which one is missing. To make this more challenging, take out more letters. You can also use this game for making sentences.
Odd one out
This game is a good way of practising grammar concepts, but it can also be using for identifying rhyming words or even words in your child's favourite English story or poem. Place some cards face up and ask your child to identify which one is different. To make sure your child is learning, ask them to tell you why the card is different.
Snap
The good thing about this game is that you don't need much space to play it, and it is something you can do while you're waiting for a train or at a restaurant and trying to keep your children entertained while the food arrives. Give every player several cards and you each take turns putting them down, face up. When a child puts down a card that "matches" or is in the same word category, they say "snap!" and win the game.
Is it a….?
Young children often really enjoy this game. Hold up a flashcard and ask your child if it is something different. So you could hold up a "yellow" card and ask them if it is a sun, purple or an animal.
Find me a…
Give your child a set of flashcards and ask them to find particular cards, like the "R" or "ball" card. For more advanced learners, you can ask them to find you a word in a certain category, like a colour or a noun.
Musical flashcards
This is another good one for energetic students. Place the cards face up on the floor and play their favourite songs. Your child needs to walk, jump or dance around the room until you stop the music, and then they need to tell you what is on the nearest flashcard and a little bit more about it. For example, if the card says "M" your child could say "M mmmmm, mouth." If the card says "green" your child could say "green, my favourite colour" or "green, like my school bag."
There are many flashcard games you could play with your child to review what they're learning in class.

Try a few of these and see which ones you both like!